Bars & Restaurants in Cyprus
Finest dining in town
Food to Remember
"One cannot think well, love well, sleep well, if one has not dined well." ― Virginia Woolf
Protaras Plaza Hotel offers a large Variety of food and beverage options.
We'll provide you with the most memorable meal.
An unforgettable experience, that will really make you want to revisit!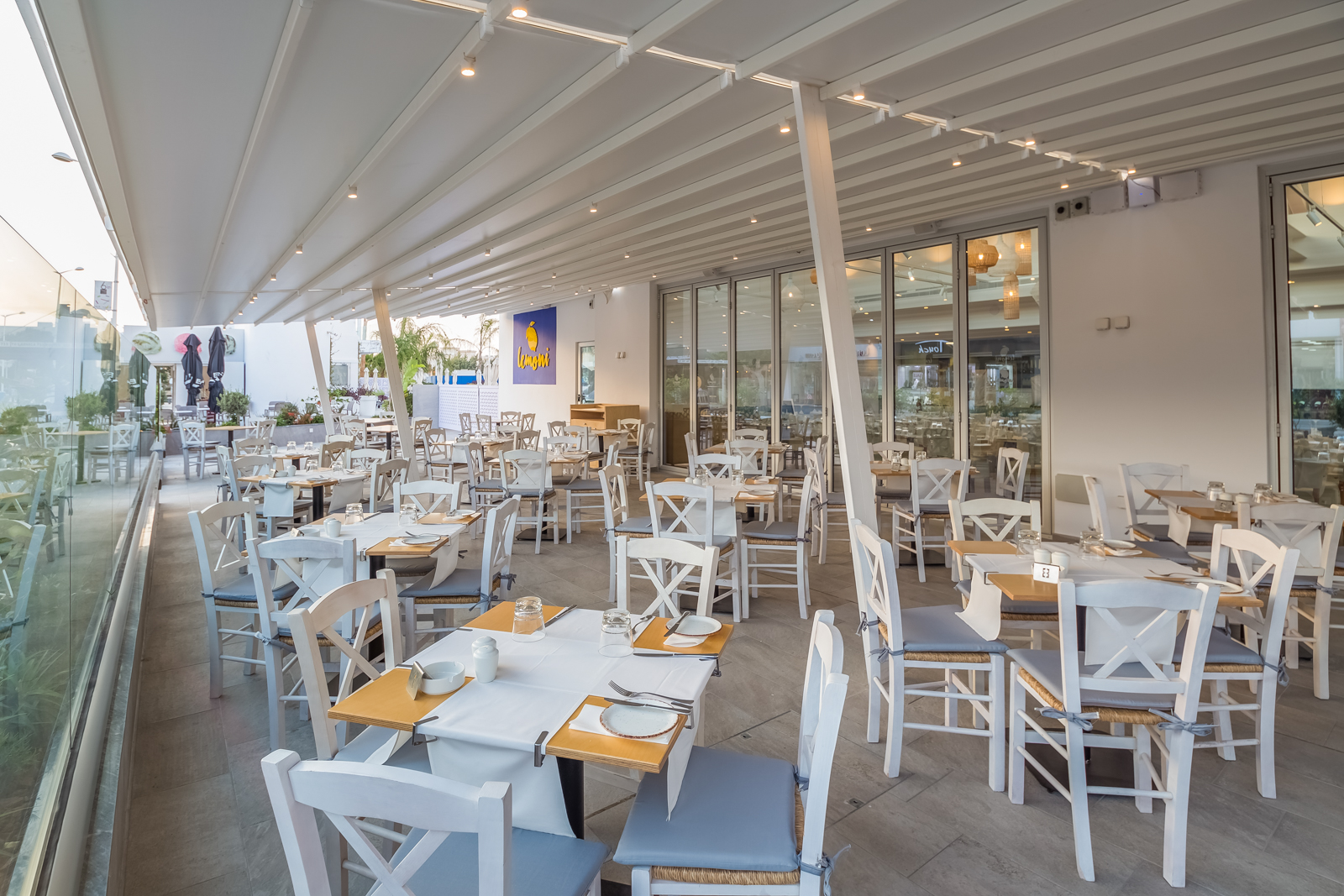 Lemoni
The Main (indoor) Restaurant, "Lemoni" with an outdoor terrace,
serves daily buffet breakfast and set menu or a la cart dinner in the evenings.
When on half board, Protaras Plaza guests will have the choice to use once a week, the dinner buffet restaurant at our sister hotel Vrissaki Beach (only a short walk away), subject to advance reservation
REVO
The "REVO" Roof-Top Lounge Bar, found on the top of our hotel, with a revolving stage and its own panoramic lift access, benefiting from fantastic views of Protaras and the Fig tree Bay, where one can enjoy a large variety of our own signature cocktails, and a large variety of alcoholic drinks and beverages, expertly prepared by our barmen, and for the ones that may feel a bit hungry there is a variety of sushi or fruit, or cheese platters to choose from.